1969 Firebird "Routy" Captures the Essence of Pontiac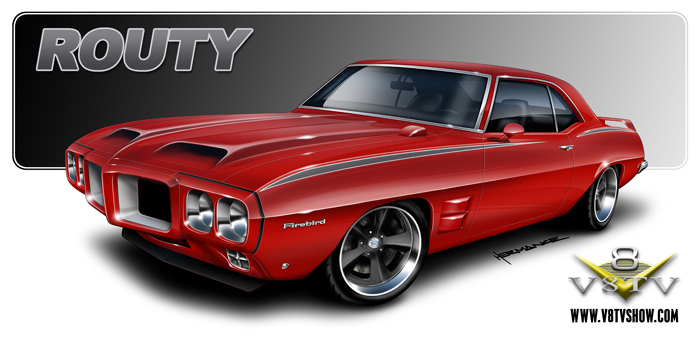 Pontiac enthusiasts are a unique breed when it comes to loyalty. Even though GM's celebrated parts bin and platform-sharing meant plenty of Chevy small block V8's were offered as original equipment on Firebirds throughout the years, the traditional small block build or LS-retrofit is generally frowned upon.
The builder of this 1969 Firebird, featured at SEMA 2010 in the OER booth and in the February 2012 issue of High Performance Pontiac, put it this way:
We thought it would be cool to do a Pro-Touring car that wasn't a Chevy or LS powered. It seems Pontiac fans have the strongest brand loyalty, and they don't like to see too many modifications. If you build one, it needs to retain a Pontiac engine and overall look and feel.
This may explain why a GTO with an LS motor built for Pontiac by their Australian cousins was not well received by the Pontiac faithful.
One the other hand, this 1969 Firebird, nicknamed "Routy," practically screams "Pontiac!" With a vibrant red paint job accented by stripes reminiscent of the  GTO Judge, as well as various and assorted Trans Am exterior features, this Firebird screams back to a time when Pontiac really did build excitement.
Watch the video of Routy's unveiling at V8TV's Youtube Channel here and more about "Routy" over at High Performance Pontiac.
For Trans Am and other Firebird restoration parts, check out OER's line at Classic Industries.