The Iconic 1955-57 Tri-Five Chevrolet
Consider the telephone.


Consider the telephone handset icon, in particular.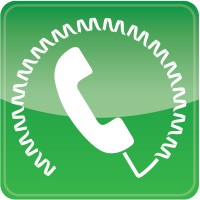 When was the last time you used a phone that looked like this?
The widespread use of cell phones has made the traditional handset icon anachronistic. Chances are, the only handsets you've seen lately were in an office. The truth is, a generation is coming that will only know the telephone as a pocket-sized rectangle with a touch screen and bluetooth that is used to send text messages.
Nevertheless, for decades to come, we will look at the handset icon and still recognize it as the universal symbol for the telephone.
In the same way that the handset has come to stand for "telephone," the 1955-57 Chevrolet has come to stand for "car." The chrome, the tail fins, the curves… they are all instantly recognizable. The Tri-Five's ubiquitous presence at car shows, cruise-ins, drag strips, and two lane blacktops all across the country have made it a symbol for automobiles; an icon in its own right.

Read the rest of this page »
1969 Firebird "Routy" Captures the Essence of Pontiac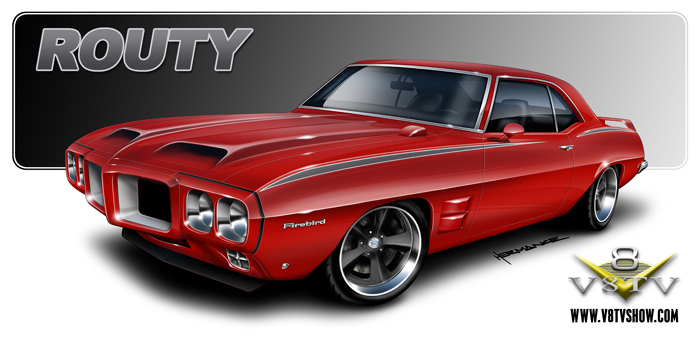 Pontiac enthusiasts are a unique breed when it comes to loyalty. Even though GM's celebrated parts bin and platform-sharing meant plenty of Chevy small block V8's were offered as original equipment on Firebirds throughout the years, the traditional small block build or LS-retrofit is generally frowned upon.
The builder of this 1969 Firebird, featured at SEMA 2010 in the OER booth and in the February 2012 issue of High Performance Pontiac, put it this way:
Read the rest of this page »
Custom Stripes for the "Black Betty" 4th Gen Camaro
One of the few constants among automotive enthusiasts is the desire to make our cars reflect our individual personalities, and there are many ways to do this. For example, a fresh set of wheels, a louder exhaust, unique body panels, or even a few coats of custom paint can be used to achieve varying degrees of differentiated style, but when it comes down to making your car stand out, stripes are a great option.
Read the rest of this page »
Twisted Duster Provides Whirlwind of Excitement at SEMA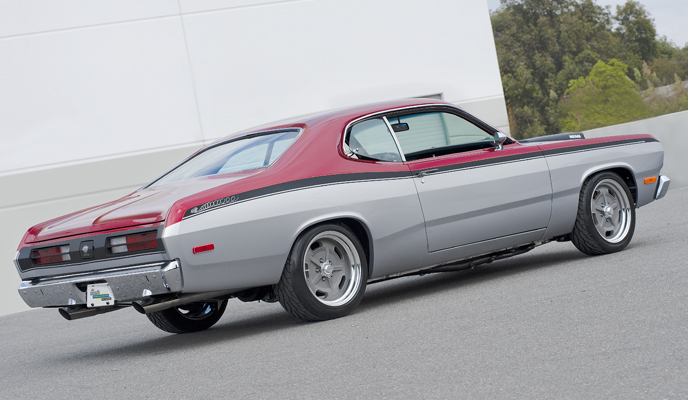 Classic Industries teamed up with SpeedTV's "Chop, Cut, Rebuild" for the television show's 8th season in 2011 and unveiled a one-of-a-kind 1972 Plymouth Duster that showcased Classic Industries' depth of parts offering for the catalog it debuted earlier in the year. The Duster, built alongside a 1941 Willy's, made its first major public debut at SEMA, a gathering and trade show for the manufacturers and retailers in the automotive aftermarket.
Read the rest of this page »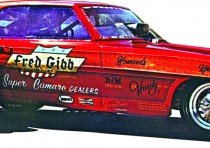 Dick Harrell, Drag Racing Legend – 1932-1971

We are proud to salute Dick Harrell, drag racing pioneer and all-around good guy who earned the title of "Mr Chevrolet," for his profound contributions to the classic car hobby and muscle car culture.
Dick Harrell was born in Phoenix, Arizona and lived there until he was 5 years old. He and his  family then moved to Carlsbad, New Mexico, where he resided until 1965. Cars were very much a part of Dick Harrell's early life. Dick first gained racing acclaim in the Carlsbad area at the tender age of 14 where he became deeply involved with sprint cars. He began tuning and later proved to be a capable driver, racing throughout the Southwest. At age 17, Dick started driving jalopies on a dirt track near Carlsbad. By the early 1960's, Dick Harrell was a racing champion, setting records left and right in Chevrolet cars that he had re-engineered himself. When General Motors discontinued its racing program in the mid 1960's, most racers abandoned Chevrolet in favor of Ford and Chrysler models. Undaunted by GM's decision, Dick Harrell continued racing Chevrolets even without factory support. During this period of time, if a Chevy was competing in a professional drag race, you could bet that Dick Harrell was probably involved. He was relentless against the bandwagon of factory-backed racers, forging his reputation and earning the nickname "Mr. Reflexes" among others, but no nickname was more appropriate than "Mr. Chevrolet."
Read the rest of this page »