The Iconic 1955-57 Tri-Five Chevrolet
Consider the telephone.


Consider the telephone handset icon, in particular.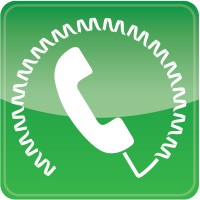 When was the last time you used a phone that looked like this?
The widespread use of cell phones has made the traditional handset icon anachronistic. Chances are, the only handsets you've seen lately were in an office. The truth is, a generation is coming that will only know the telephone as a pocket-sized rectangle with a touch screen and bluetooth that is used to send text messages.
Nevertheless, for decades to come, we will look at the handset icon and still recognize it as the universal symbol for the telephone.
In the same way that the handset has come to stand for "telephone," the 1955-57 Chevrolet has come to stand for "car." The chrome, the tail fins, the curves… they are all instantly recognizable. The Tri-Five's ubiquitous presence at car shows, cruise-ins, drag strips, and two lane blacktops all across the country have made it a symbol for automobiles; an icon in its own right.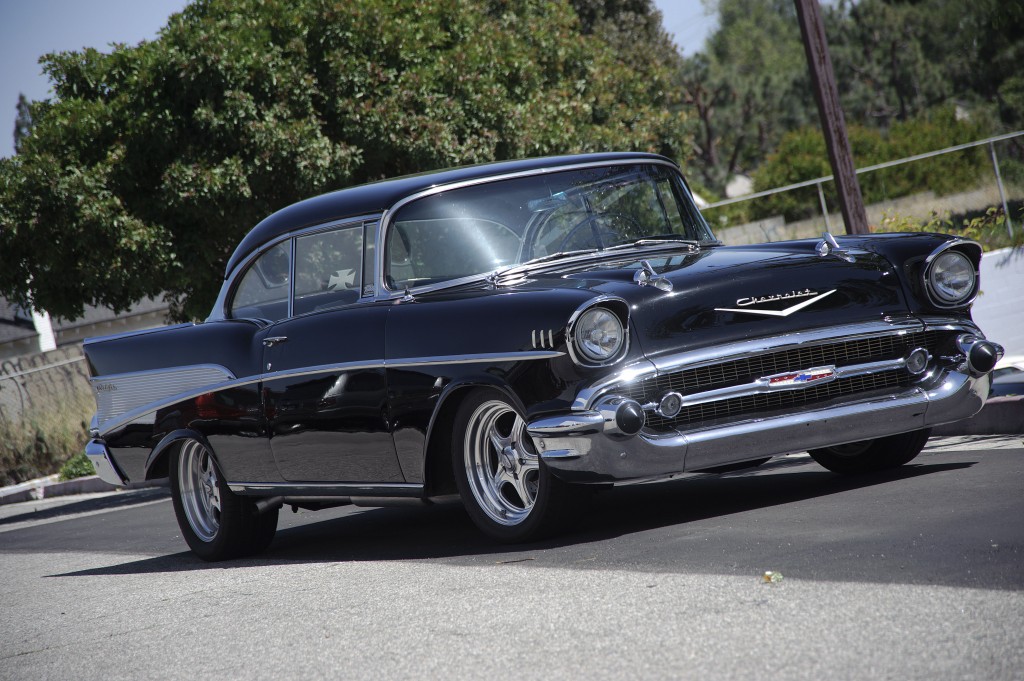 The owners and enthusiasts who keep these legends alive have always generally been able to get much of they need to keep their cars on the road, assuming they knew where to look. Now, thanks to Classic Industries they only have to look in one place.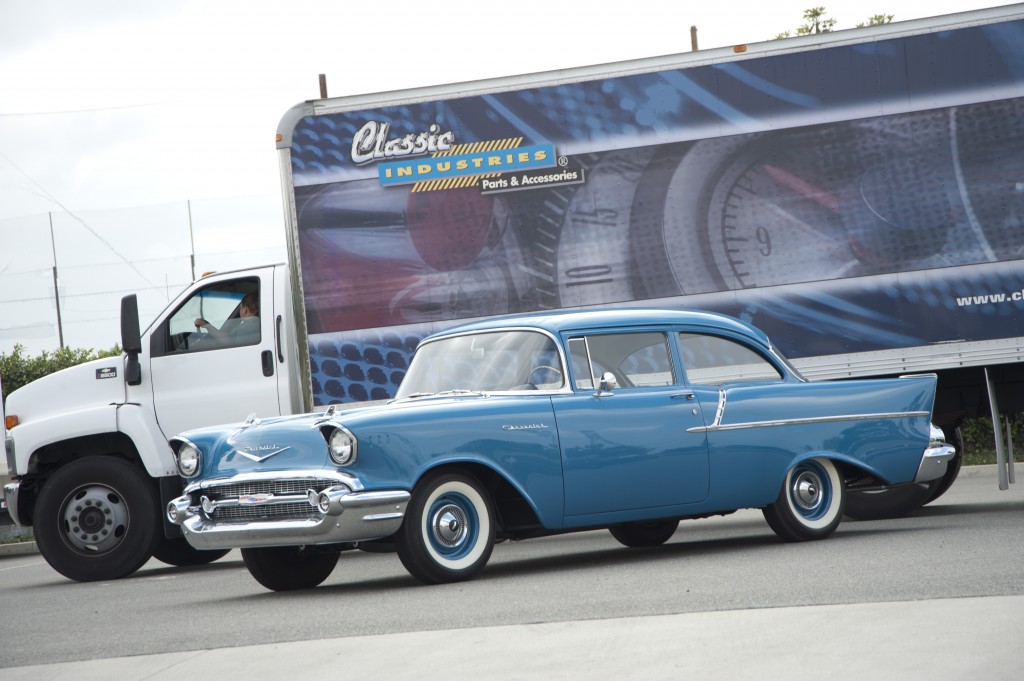 "The Tri-Five cars are more popular than ever, and the Classic Industries team has been working diligently to create a catalog that not only includes the highest quality parts available," said Jeff Leonard, CEO, "but the most comprehensive selection of parts ever assembled for the 55-57 Chevy."
Classic Industries, the world's largest distributor of GM restoration parts and accessories has just released their new 1955-57 "Tri Five" Chevy parts and accessories catalog.  In the heyday of the telephone handset, when you wanted a phone number, you needed the phone book. In the same way, if you want to restore a 1955-57 Chevrolet, you need the Classic Industries Tri-Five catalog. Call 855-357-2787 or go to http://www.classicindustries.com/tri-five/catalog.html to order yours.
Of course, those who have completely replaced their phone books with the internet can check out http://www.classicindustries.com/tri-five/parts