1969 Firebird "Routy" Captures the Essence of Pontiac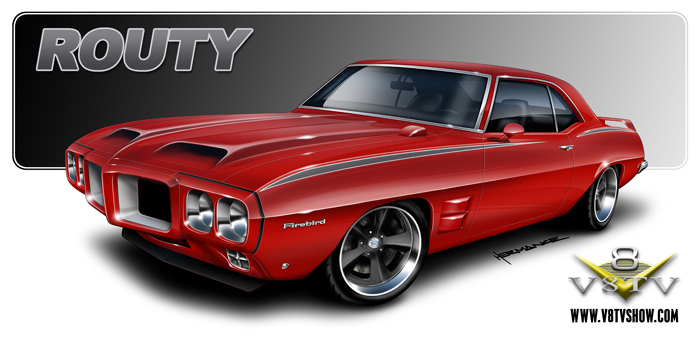 Pontiac enthusiasts are a unique breed when it comes to loyalty. Even though GM's celebrated parts bin and platform-sharing meant plenty of Chevy small block V8's were offered as original equipment on Firebirds throughout the years, the traditional small block build or LS-retrofit is generally frowned upon.
The builder of this 1969 Firebird, featured at SEMA 2010 in the OER booth and in the February 2012 issue of High Performance Pontiac, put it this way:
Read the rest of this page »
Custom Stripes for the "Black Betty" 4th Gen Camaro
One of the few constants among automotive enthusiasts is the desire to make our cars reflect our individual personalities, and there are many ways to do this. For example, a fresh set of wheels, a louder exhaust, unique body panels, or even a few coats of custom paint can be used to achieve varying degrees of differentiated style, but when it comes down to making your car stand out, stripes are a great option.
Read the rest of this page »
Twisted Duster Provides Whirlwind of Excitement at SEMA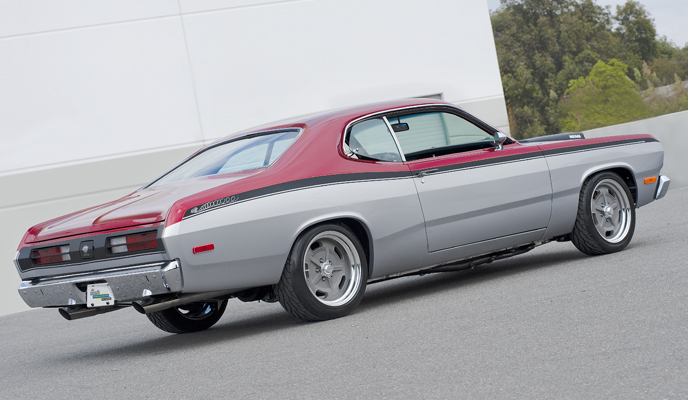 Classic Industries teamed up with SpeedTV's "Chop, Cut, Rebuild" for the television show's 8th season in 2011 and unveiled a one-of-a-kind 1972 Plymouth Duster that showcased Classic Industries' depth of parts offering for the catalog it debuted earlier in the year. The Duster, built alongside a 1941 Willy's, made its first major public debut at SEMA, a gathering and trade show for the manufacturers and retailers in the automotive aftermarket.
Read the rest of this page »