Articles posted by News Desk
The "Thrill of the Pace" – 45 Years of Camaro Pace Cars
A Unique Collection of Racing History: Six Camaro Pace Cars
The Curious Invitation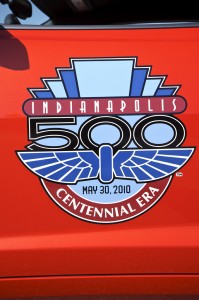 We recently received a cryptic phone message from one of our sponsors, Classic Industries, inviting us to bring a camera to a nondescript address in Orange County, California. No other information was provided. Naturally, we accepted.

When we arrived, we were met by a large warehouse with a man outside waiting for us just outside the gate. He shepherded us through, promptly closing and locking the gate behind us. No turning back, one supposes. As we exited the vehicle, we surveyed the derelict cars neatly arranged around us. The man introduced himself as Jason Poling, caretaker of the "collection" we were about to view. The term "collection" stood in sharp contrast to the dusty, sun-bleached boneyard before us. These cars, we were told, were for reference and fitment tests, although they would occasionally single one out for restoration. The real show was inside.
As Jason rolled up the warehouse door, we were presented with a group of extremely unique automobiles more worthy of the term "collection" – every production version of Camaro pace car that Chevrolet produced.
Read the rest of this page »
Classic Industries Builds a Brand New '56 Bel Air Convertible
Building Open Air, the First Brand New 1956 Bel Air Convertible in almost 60 years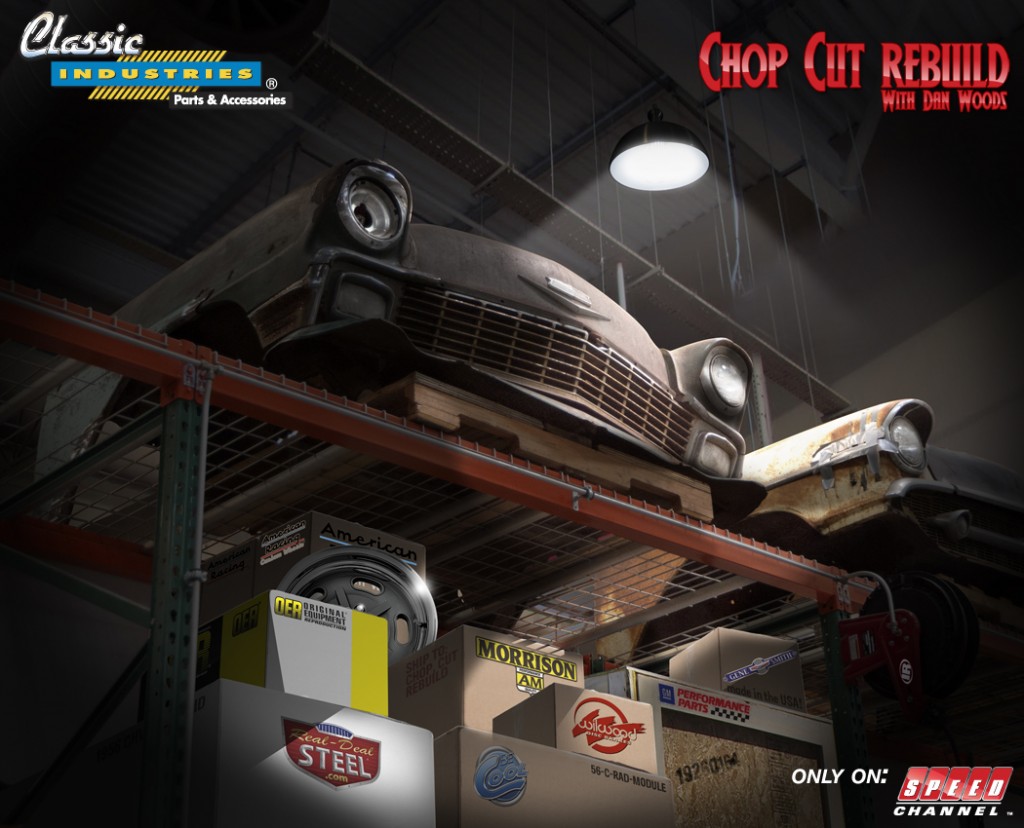 It was only last year when Classic Industries unveiled its most recent project at SEMA in cooperation with Chop Cut Rebuild, the 1972 Plymouth "Twisted" Duster. And it was only three months ago that they debuted their brand new catalog for 1955-57 Chevrolet passenger cars. Picking up quickly where it left off, Classic Industries has begun work on its sixth project vehicle, a 1956 Chevrolet Bel Air convertible dubbed "Open Air," using parts from its brand new 1955-57 Chevy catalog. The build will be partnered with Chop, Cut, Rebuild and will debut for the show's 9th season in Fall 2012 on Speed TV.
For the build, Classic Industries chose to stay true to the Tri-Five's roots; debuting in 1955, the new Chevrolet Bel Air featured technology, comfort, and power wrapped within a stylish package. Tapping top suppliers like Art Morrison for the frame, Real Deal Steel for a brand new 1956 convertible body, and GM Performance Parts for the healthy LSA supercharged V8 (as featured in the Cadillac CTS-V), Classic Industries will continue this theme whilst also re-writing the book on Tri-Five performance.
Read the rest of this page »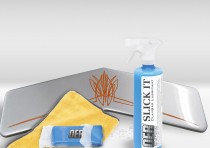 Your Car is Clean – But is it "Clay Bar Clean"?
Removing Stubborn Dirt and Grime With a Quality Clay Bar System
The Nitty-Gritty of Car Care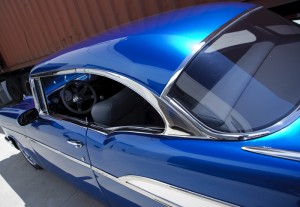 So you wash your car once a week and keep it garaged whenever it's not on the road. Your car's paint must be super clean, right?

Wrong.

Your paint is not perfectly smooth and can trap contaminants. When you wash your car, you only rid your paintwork of superficial contaminants. These trapped particles cannot be removed by a simple wash and dry. Only a quality clay bar system can truly get your car clean.
Read the rest of this page »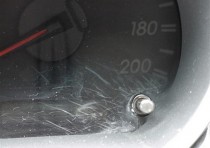 Fix Your Scratched Dash Lens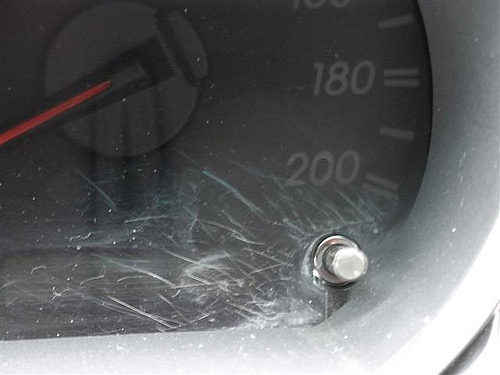 A scratched, hazy dash lens can make your vehicle feel cheap and worn out. You may even be considering replacing them. However, sometimes all you need to do to fix a scratched dash lens is clean and polish it. This is a very simple process that may save you hundreds of dollars versus buying a new instrument cluster.
Firstly, you'll want to remove your lens from the instrument housing. This process will vary from car to car, so if you're uncertain, consult an assembly manual for your vehicle to see how it's all put together.
Once you have the lens separated from the instrument housing, very carefully clean it with a soft cloth and an ammonia-free plastic cleaner. When finished, use a clear polish to remove light scratches and swirls, restoring the clarity of your lens.
Before you reassemble your dash, remember to replace any burned-out dash light bulbs to get the most out of your polished lens and maximize nighttime instrumentation visibility.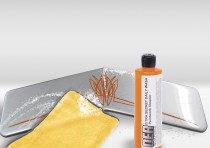 OER Citra Secret Daily Wash: A Silk Robe For Your Paintwork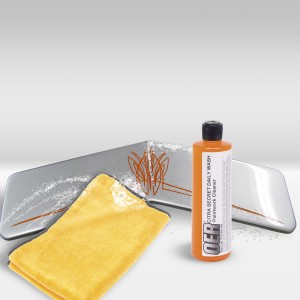 Regular cleaning and detailing is just as important for maintaining paint and other finishes, as regular maintenance is for keeping the engine running strong. Unfortunately, the overwhelming array of ornate products offered by neighborhood parts stores can leave enthusiasts frustrated, especially when all the marketing hype ends in mediocre results. That's why Classic Industries offers a full line of OER Secret Formula professional grade car care products. These products are not available in your corner auto parts store; there are no fancy labels or marketing embellishment. Instead, the results of these products speak for themselves.
Read the rest of this page »