Tri-Five Chevy Production Numbers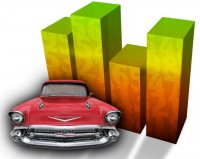 Want to find out just how unique your classic Chevrolet actually is? Use the information below to find out how many Tri-Five models General Motors produced in the same year as your vehicle with the same trim level, paint, interior color, and optional extras.
Information courtesy of Classic Industries.
https://paddockparts.com/wp-content/uploads/2012/03/1957_Chevy_ProductionNumb.pdf
150
210
350
Bel Air
Chevrolet
Chevy
Del Ray
Delray
Number
One-Fifty
Production
Tri-Five
Two-Ten
Popular
Latest
Related