Chevrolet & GMC Truck Production Numbers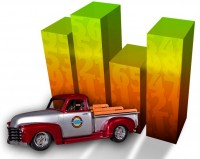 Want to find out just how unique your Chevrolet or GMC truck actually is? Use the information below to find out how many trucks General Motors produced in the same year as your truck with the same trim level, paint, interior color, and optional extras.
Information is coming soon!
350
396
Chevrolet
Chevy
Number
Production
SS
Truck
Popular
Latest
Related