Posts tagged "Chevy"
Sleeper Alert: "Black Widow" '57 Chevy 150
How a Parts-Bin Special Became The Most-Feared Competition Car in America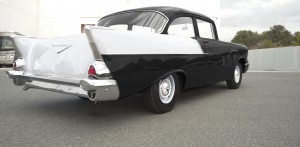 "Black Widow." The name itself struck fear into the hearts of many during the heyday of stock car and drag racing. Born for the 1957 competition year, these unassuming Chevy 150s became the ire of many opponents straight from its inception. The 150s were officially built by SEDCO (the Southern Engineering and Development Company), a subsidiary of Nally Chevrolet of Atlanta. But the company was just a shell for Chevrolet's factory racing program. If there ever was an example of a factory-bred hare-in-tortoise's clothing, the Black Widow is it.
Read the rest of this page »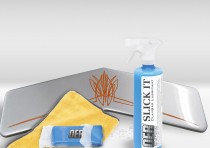 Your Car is Clean – But is it "Clay Bar Clean"?
Removing Stubborn Dirt and Grime With a Quality Clay Bar System
The Nitty-Gritty of Car Care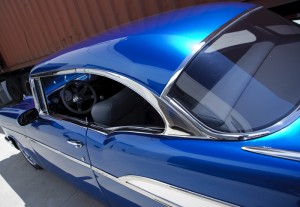 So you wash your car once a week and keep it garaged whenever it's not on the road. Your car's paint must be super clean, right?

Wrong.

Your paint is not perfectly smooth and can trap contaminants. When you wash your car, you only rid your paintwork of superficial contaminants. These trapped particles cannot be removed by a simple wash and dry. Only a quality clay bar system can truly get your car clean.
Read the rest of this page »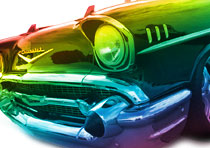 1955-57 Chevy Exterior Paint Codes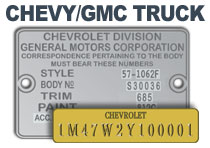 Chevrolet/GMC Truck Cowl Tag Identification