Posts tagged "1957"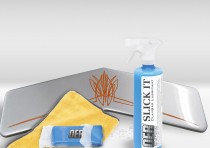 Your Car is Clean – But is it "Clay Bar Clean"?
Removing Stubborn Dirt and Grime With a Quality Clay Bar System
The Nitty-Gritty of Car Care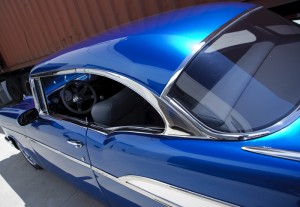 So you wash your car once a week and keep it garaged whenever it's not on the road. Your car's paint must be super clean, right?

Wrong.

Your paint is not perfectly smooth and can trap contaminants. When you wash your car, you only rid your paintwork of superficial contaminants. These trapped particles cannot be removed by a simple wash and dry. Only a quality clay bar system can truly get your car clean.
Read the rest of this page »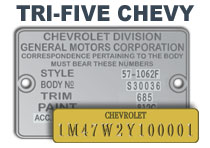 Tri-Five Cowl Tag Identification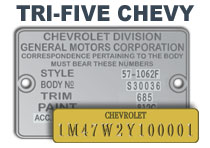 1955-57 Chevrolet VIN Decoder
The Vehicle Identification Number (V.I.N.) plate on all 1955-57 models is located on the left front door hinge pillar post. This number represents the vehicle's unique serial number for use with government agencies and vehicle model identification. Below is a guide for decoding a 1955-57 V.I.N.
Read the rest of this page »